Accept payments online
Online Payment
You will not be charged until each item you order is ready for dispatch. This payment can by credit or debit card.

Before confirming your order we carry out a standard pre-authorisation check on your payment card to ensure there are sufficient funds in order to fulfil the transaction.

No payment is debited from your card during this pre-authorisation check however funds will be reserved in your account.

Your card will only be charged at the point that your order is being prepared for dispatch.

Transactions will show on your card statement as being made by Healthylicious Ltd or healthylicious.co.uk. All transactions are carried out in Pounds Sterling.

For an approximate currency conversion check the latest market rates with the FT.com currency converter by clicking here.

Online Payment Problems

Once you have submitted an order we will immediately pre-authorise your payment details prior to your order being confirmed: this will reserve funds to pay for your order at the point of dispatch.

Should your bank decline the pre-authorisation your order will not be accepted and we will prompt you to take the relevant remedial action.

Please note that only your card issuer will be able to tell you why your card has been declined.
Helping everyone, everywhere, one CAPTCHA at a time
CAPTCHAs play an important role in keeping the internet spam-free and making everyone's experience a little bit better.
reCAPTCHA also makes positive use of the human effort spent in solving CAPTCHAs by using the solutions to digitize text, annotate images, and build machine learning datasets. This in turn helps preserve books, improve maps, and solve hard AI problems.
Using reCAPTCHA V2
How do I use reCAPTCHA?
Just click the checkbox:
If you see a green checkmark, congratulations! You've passed our robot test (yes, it's that easy).
There is secure payment instruction below: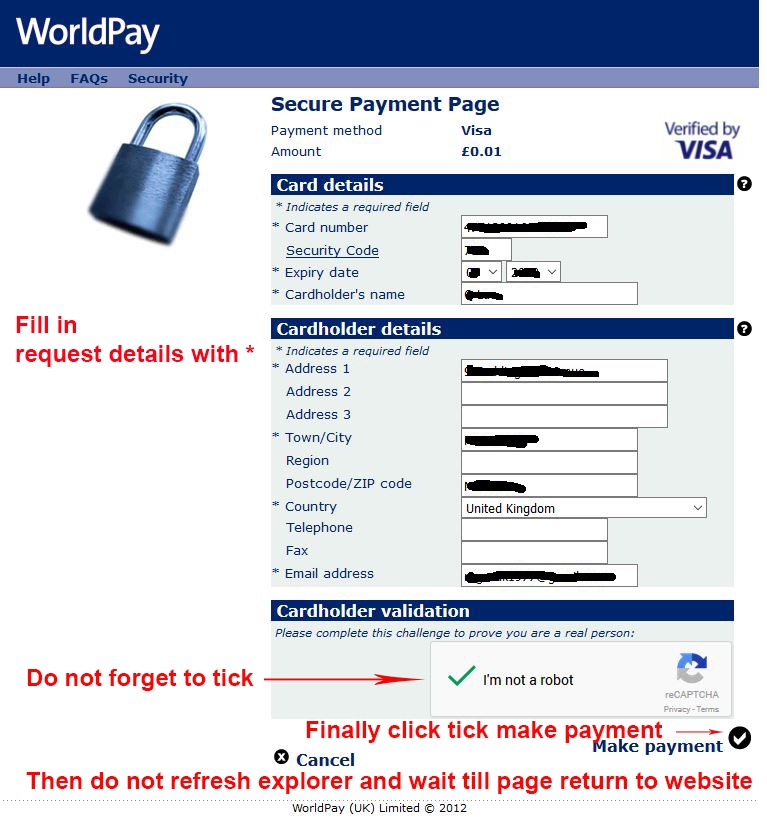 Secure Online Payment

We take your security very seriously so that you can shop with confidence.

At healthylicious.co.uk you can shop with the knowledge that your name, address and other information are held safely. We never see your credit/debit card details or bank account number. We do not store them in our system.

We use the best available security software, called SSL to encrypt your personal information to ensure it is protected to the highest standards.

When you sign into the Checkout you enter a secure part of our website. You will see a closed padlock or unbroken key icon in the bottom right-hand corner of your screen; this confirms that the information you submit will be transferred in a secure format.

If you would like additional information about our Security and Privacy policies, contact our Customer Services Team and one of our trained customer service staff will be happy to advise you.
Credit/Debit Card Security
healthylicious.co.uk are committed to ensuring that your information is secure. healthylicious.co.uk never see your credit/debit card details. The credit/debit card details are collected by a company called Worldpay. Your credit/debit card details are automatically encrypted and sent securely over the 128-bit encrypted secure channel to Worldpay.

We never see your credit/debit card details or bank account number. We do not store them in our system.
For further information about these schemes please click on the links below:



http://www.visa.co.uk/en/security/online_security/shop_safely_online.aspx


http://www.mastercard.com/securecode/