Concentrated Herbal Powders
Manufacturing Process
Step1: Raw material selection and storing of herbs
When sourcing raw materials, Ko Da implements a strict Source Management system where the agricultural environments in China are assessed and formal contracts are enforced with farmers after the assessments. Chinese herbs should be authenticated and sorted in accordance with the national standards outlined in Taiwan Chinese Pharmacopoeia. The storage conditions could be different based on the characteristics of raw herbs too. Ko Da takes appropriate measures to prevent cross-contamination, deterioration and misuse of the raw herbs.
Step2: Cleaning preparation
Discard and remove the non-medicinal parts and foreign materials of raw herbs during harvesting and primary processing, especially the weeds and damaged or subpar herbs. Raw herbs are repeatedly soaked and rinsed in running water to free the materials of any dirt or impurities.
Step3: Drying and slicing
After harvesting, the herbs are being processed through selecting, cleaning, cutting into standard-sized thin slices and preparing according to a protocol customized for that herb. Some herbs need to be dried with appropriate drying methods and techniques, as well as to control the temperature and humidity, in order to ensure its quality and active ingredients not to be destroyed.
Step4: Traditional preparation
"Pao zhi" is a traditional herbs preparation technique of altering the properties of crude herbs by processing using heat and combination with various materials in a kind of alchemical approach to preparation. It could eliminate or reduce the toxicity or side effects of medicines and change the potency or improve the efficacy of medicines. Raw materials are sorted to receive different treatment and are processed according to their unique specifications and characteristics.
Step5: Precise scaling
Precise scaling is the basic requirement of producing high quality Chinese herbal products. Each raw material is precisely weighed according to the weight ratio adopted from ancient prescriptions.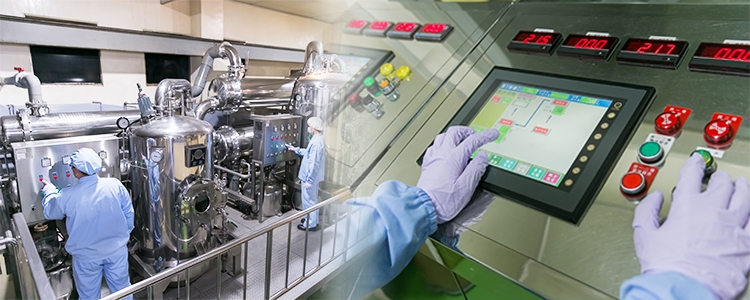 Step6: Extraction and collection of essential oil
Extraction process is performed on medicinal ingredients of herbs by selecting a suitable solvent. Meanwhile, the factors of grinding size of crude herbs, extraction timing and temperature, conditions of equipment, etc. could affect the efficiency of extraction too. Ko Da attains optimal extraction via cyclic-style extraction under controlled temperature, pressure, water and duration using fully automated and computerised equipment under vacuum and low-temperature conditions. Ko Da's distinctive essential oil technique helps to capture and preserve the volatile oils of herbs, which are reintroduced when the herbs are in the later granulation process. Essential oils can increase efficacy and infuse the herbs with their natural aroma.
Step7: Filtration
After extraction, the residue and extract were separated by filtration, to remove dregs from the extracts.
Step8: Concentration
The use of low-temperature vacuum system is to remove part of the decoction liquid, and then concentrate the filtered decoction liquid into herbal liquid extracts.
Step9: Granulation
The concentrated herbal extracts are sprayed into even-sized granules together with the certified non-genetically modified (non-GMO), gluten-free corn starch excipient. The granules can then befurther processed into different dosage forms, i.e. tablets or capsules.
Step10: Sifting
The granules are sifted into required particle size after granulation, and then filled into bottles.
Step11: Packaging of finished products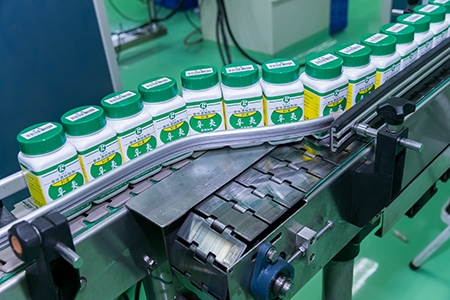 In accordance to the requirements of pharmaceutical-grade guidelines, Ko Da's semi-finished products are safely packaged using fully automated equipment which prevents any possibility of human inconsistencies or contamination. Besides, Ko Da's packaging of products is not only labeled with general label information, but also the second-generation bar code. This is to help facilitate the traceability of logistic management and quality tracking management.
Step12: Storage and Marketing
Our products are stored and shipped under the appropriate conditions (temperature, humidity, light) that the quality of products are not affected. Moreover, Ko Da also provides various service managements, which include first in first out stock management, customer complaints handling, product recalls, etc.